Whether you are looking for permanent, temporary or labour hire positions, we have been trusted for nearly three decades, to get results.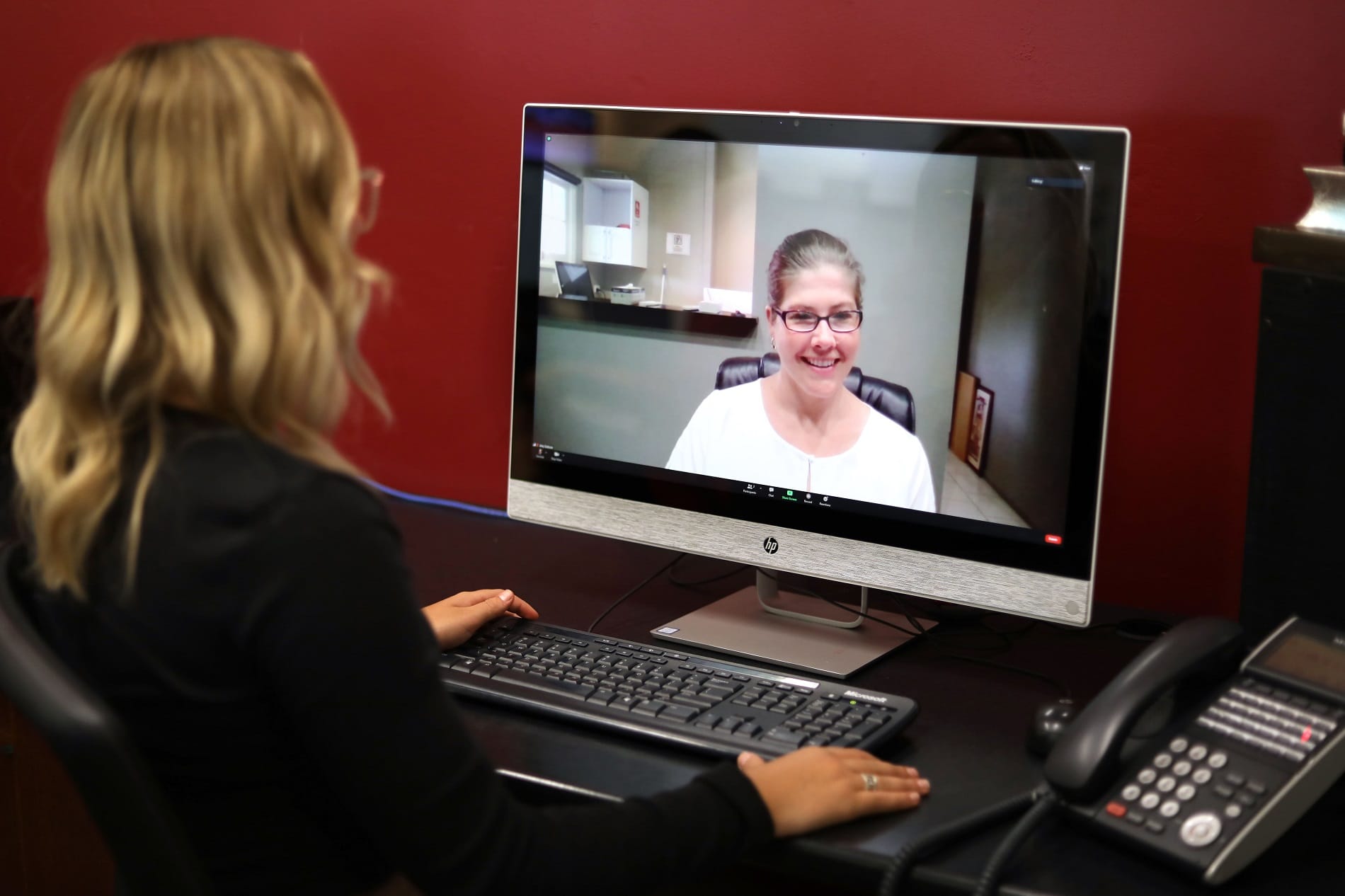 Resources and tips for finding your next dream job
Looking for your next career move or finding a labour hire company you can rely on, can be a daunting task.
We make it our mission to ensure that the search for your next job, or hunt for the perfect candidate to fill a vacancy, is as seamless as possible for candidates, our casual pool and our clients.
Our free candidate resources aim to do just that, not only helping you make the process of job seeking stress-free, but ultimately, successful.
Our skilled Recruitment Consultants support a wide range of clients in a variety of industries, including State and Local Government, manufacturing, agribusiness, professional services, education and not-for-profit organisations. This, combined with a reputation for recruitment and training within Queensland and on the Darling Downs, equips us with a comprehensive understanding of the recruitment industry which goes beyond matching job titles with resumes.
Why use a recruitment agency?
Get expert advice and help for free
There are no hidden costs or fees for candidates who choose to work with recruitment agencies. Our role as recruitment specialists is to ensure our candidates are matched to suitable vacancies and employers. We want you to succeed. This means you, the candidate, is given detailed job briefings, an overview of the company, as well as what they are looking for.
Ever had an interview where you didn't know what to expect or what the interviewer was after? With us, we make sure you walk into your interview knowing exactly what to expect, how to prepare, and having had guidance on how to best present yourself. Helping you to shine when it comes to securing that perfect opportunity is a big part of what we do at the HB Group.
Get the inside scoop on upcoming jobs
Over the years, we have developed strong relationships with our clients in and around the Darling Downs, which means we are often the first to hear about new opportunities before they hit the market.
This is even more commonplace for short term or labour hire positions, where the client may need to recruit quickly. In these instances, your HB Recruitment consultant will identify opportunities suitable for you, and ensure you know about them long before they appear online.
Cut to the chase quickly
Recruitment agencies are in a unique position to quickly identify suitable positions for candidates.
How many times have you found a job ad that interests you, only to discover during the interview process that the salary doesn't match your expectations? When you work with us, we have all the details to hand, so we can approach the best suited candidates, without wasting anyone's time.
Find alternative career opportunities
Through getting to know you, your experience, skills and aspirations, our recruitment specialists can think outside of the box and may suggest career opportunities you might not otherwise have considered. Having a consultant who can see how your skills can be applied in a range of different industries or professions, opens up more career opportunities.
Putting together a resume that helps to clearly and concisely articulate your skills, experience and fit for the role, is easier said than done. Often, it has been years since candidates last updated their CV, so knowing how to construct a winning resume that stands out for all the right reasons, is important.
With some employers receiving hundreds of applications for a single job, your resume only has a couple of minutes to grab their attention. To get started, follow our basic principles for writing a winning resume.
Make it easy to read
A concise resume that is easy to read and understand, will ensure you communicate clearly, exactly what you can bring to the role you are applying for.
Short, sharp and succinct
Your resume should be no more than 3 or 4 pages and include the following key information as a minimum:
Name
Contact details
Career strengths and achievements
Employment history
Education and training
Referees
Sell your experience
To ensure the recruiter knows you've got what they need, take the time to understand precisely what they are looking for, and draft your resume to answer to those requirements. Mirror the terminology and responsibilities they have listed to your relevant experience, so they can easily see that your skills and achievements make you the perfect candidate.
For each position, be sure to include the job title, name of employer, dates of employment, list key responsibilities and achievements and any awards or recognitions you received whilst performing that role.
Keep it professional
Your resume is a professional document so you therefore need to be mindful of the little things that may undo your professional appearance. For example, it may be that the cheeky Hotmail email address you've had for years, is great for you and your friends, but does it portray you in the best light?
Equally, font choices, colour options and formatting should make your resume easy to read. That being said, creative professionals are often able to embellish the design to match their style. However, make sure it doesn't detract from the key information, which is about you selling your experience and fit for the role.
Cover letters
Tailor each cover letter to the role you are applying for, ensuring you highlight why you are a great choice for the position and why they should consider you for an interview. Again, keep this concise and to no more than one page.
The interview process is designed to evaluate the fit between the candidate and recruiter. Just as the recruiter is assessing your suitability for the role, it is equally important for you to assess the organisation against your aspirations and requirements.
Together with advice from your recruitment consultant, we've put together some of our top recommendations when preparing for an interview.
Understand the purpose of the interview
An interview is an opportunity for each party to get to know one another however, the interviewer will be looking for you to answer the following questions:
 Can you do the job?
Do you have the skills, qualifications and experience that meet the requirements of the job description and the organisation? Your resume would have provided enough information to convince the interviewer that you do indeed have these characteristics however, be sure to prepare examples and achievements that really drive home your abilities.
 Will you do the job?
The interviewer will be looking to learn more about your career goals, motivation and attitude to assess whether you are able to do the job in their work environment, or within their processes and procedures. Fortunately, your recruitment consultant would have identified your suitability to the job before the interview, so you can rest assured you will walk into the interview with a good understanding of how the company works.
 Will you fit into the team?
Identifying whether a candidate is a good cultural fit often comes down to personality, approach to work and attitude. Similarly, an interview provides you with the opportunity to identify whether your potential team is a good fit for you. Body language and other forms of communication play an important role here, so be mindful about how you sit, and ensure you feel comfortable.
Plan ahead
It is likely that it has been a while since you have been interviewed, so enlist a friend, or better still a group to ask you some sample questions. Try to establish a healthy level of eye contact but also pay attention to your verbal presentation, avoiding fillers such as 'um', 'uh' and 'so'.
It is likely that the interviewer will want you to give a brief overview of your career history, that's relevant to the role you are applying for, your career goals and what you are looking for. Similarly, you may be asked to discuss your strengths or even weaknesses, so prepare articulate and positive responses for each of these questions.
Research your potential employer, their values and latest news to ensure you are ready to answer any questions about what you think about the organisation, how you believe you could help them and how you would fit in.
Review the job description, your application and cover letter so you can remind yourself about the important aspects of the role and the qualities highlighted in your resume that make you a great fit for the employer.
Avoid negativity
It is said that people make their minds up about someone within the first few seconds of meeting them. As the interviewer will be looking for positive likable people, any negative characteristics you display will be noticed and may count against you. With this in mind, ensure you dress appropriately for the interview; while this doesn't mean hiding who you are, it does mean dressing for the occasion.
When discussing the reasons why you are leaving your current job, don't dwell on negative aspects of the situation, but talk more about the positive impact you are seeking to make through a better suited role. Equally, you should show interest and enthusiasm about the vacancy and the organisation, so the interviewer clearly understands you have the desire to learn more about them. This is where your earlier planning will help you shine through, as you may already have questions about the organisation, product or service prepared.
Closing the interview
At the end of the interview, remember to smile and thank the people involved for their time, while reaffirming your interest in the role. Typically, job offers are made some time after the interview however, if you are presented with an offer, it is acceptable to request that this is put to your recruitment consultant before formally accepting (or rejecting).
Say hello
If you are looking for a leading Toowoomba Recruitment Agency and Labour Hire specialists or you're searching for the next superstar to join your business, we can help.