Our room hire options are designed to be flexible to suit your business needs. Conveniently located in Toowoomba, with ample parking, and a short walk to the CBD.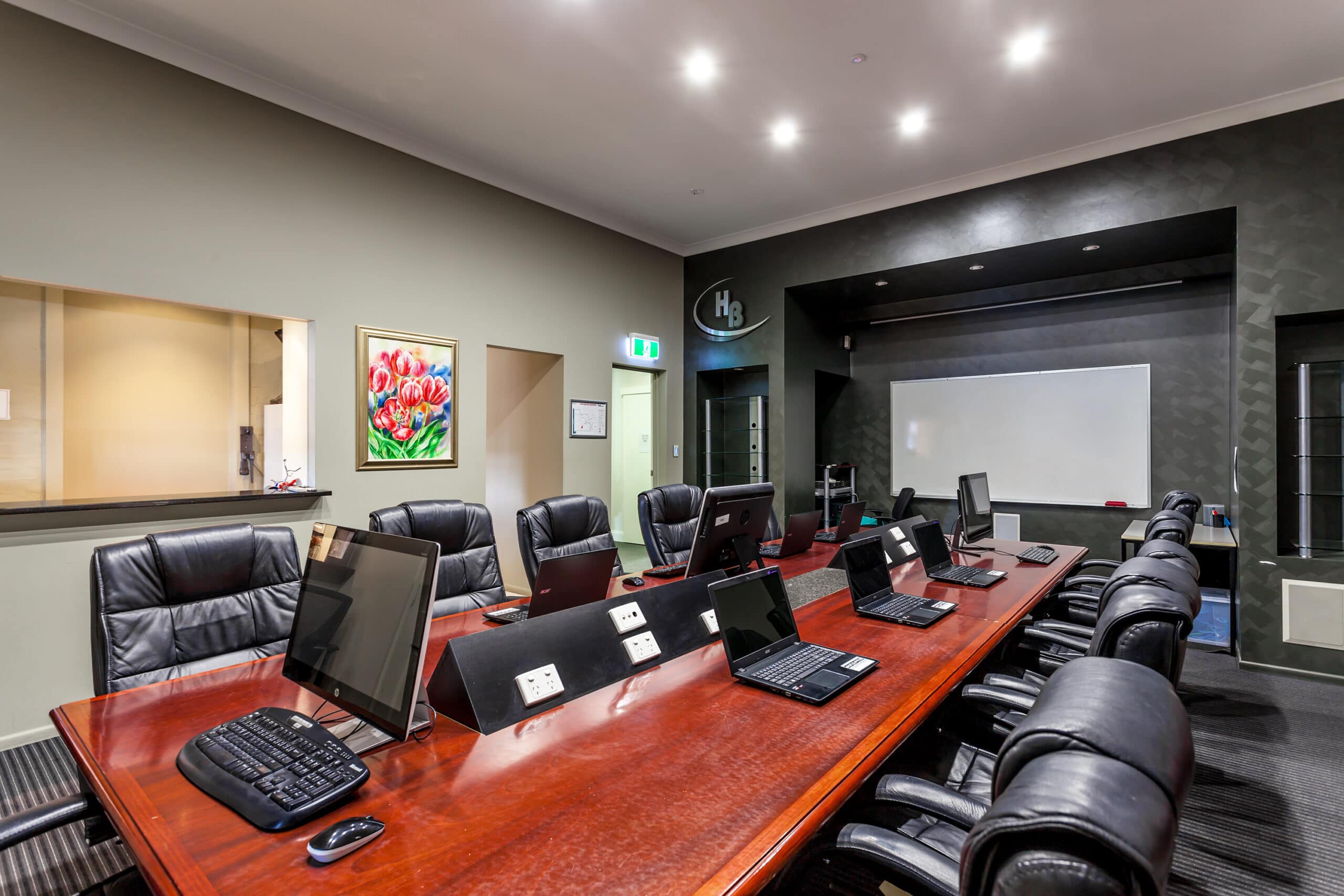 Corporate Meeting Spaces and Room Hire
Our HB Training Centre offers a range of room hire options to suit your business needs and is conveniently located at 4 Laurel Street, a quiet street on the edge of the CBD with ample parking to the rear of the building.
Whether you are travelling for work and need somewhere comfortable and hassle free to base yourself or you're a local business looking for somewhere to hold a workshop, we can help.
Our well-appointed, modern spaces come fully equipped with all the technology you need to give effective presentations, hold discussions, work through training courses or whatever your need may be.
All room hires are inclusive of tea, coffee and biscuits. Lunch can also be organised so you can make the most of your time at our facilities.
What's more, if you need the room re-configured, we can help with that too.
BOARDROOM WITH COMPUTERS
Max Capacity: 10
Full Day/Half Day/Evening Rate: Price on Application
BOARDROOM WITHOUT COMPUTERS
Max Capacity: 10
Full Day/Half Day/Evening Rate: Price on Application
TRAINING/MEETING ROOM
Max Capacity: 10
Full Day/Half Day/Evening Rate: Price on Application
All rooms inclusive of tea, coffee & biscuits.
Prepared lunch - Additional cost - Price on application.
Additional set-up costs for customer specified layouts - If Required - POA